Parks/Recreation
There are currently two parks in Fallowfield Township each with their own appeal. There is a pavilion for rent for private functions. The cost is $25 for township residents and $50 for nonresidents. In order to reserve the pavilion it is suggested to plan well in advance in order to secure a time that the park will not be in use. In order to reserve the pavilion please contact the Township office at 724-483-8700 or stop by the municipal building.
Parks and Recreation Survey Report
Fallowfield Township has completed the process of preparing a new Comprehensive Parks and Recreation Plan. This plan was necessary to identify how best to spend limited local dollars and to become eligible for various grants. Click here to view the results of this survey.
Parks and Recreation Events
Elementary Park Playground Dedication
The Park and Recreation Board and Board of Supervisors will be dedicating the playground at Elementary Park on Sunday, April 30th at 3 PM. Everyone is invited to show their support for the park revitalization project. See firsthand the new playground equipment and ball field renovations. Watch a youth ball game from our new bleachers. Enjoy a free hot dog, chips and soda. Watch the fun and laughter of the children playing, swinging, climbing on the equipment. Click here to view photos.
Fallowfield Night with the Washington Wildthings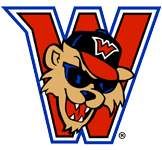 Fallowfield Night with the Washington Wild Things will be Saturday July 16, 2016. Mark your calendar and join us for ball park fun as we help to raise funds for the township park refurbishment program. Click here to view the flyer for additional information.
Annual Car Cruise and Crafts - Volunteers Needed
Your Park and Recreation Board is in need of volunteers to help them with the Annual Car Cruise and Crafts to be held Saturday, August 6, 2016 at Elementary Park. This event benefits the Elementary Park Refurbishment program as well as a community social activity. Please consider being a volunteer and contact one of their board members or call the township building and leave your name and contact information. Remember this Park is for your family use and enjoyment.
Elementary Park Refurbishment Program
Elementary Park Refurbishment Program Phase I is under way. Two 50 seat bleachers are scheduled to be purchased for each of the three fields. We are also planning on fencing the outfields of both Elementary Park fields.

Phase II: A grant application was submitted last July to the Greenways, Trails, and Recreation Programs thru the DCED requesting $295,000. The township has set up a matching account as required in the amount of $44,118. Each of the CFA meetings including the March 9th meeting has been postponed for reasons unknown. The next meeting we have been told will be scheduled for May. Senator Bartolotta has meet with our boards and is very supportive of our efforts with the parks program, should you see her thank her for her support, especially going forward. Click here for the Phased Master Plan and click here for the budget.